Crystals At Christmas A Special Celebration Fundraiser for AIMHH!
December 12, 2020 @ 3:00 pm

-

4:30 pm

$25.00
Immerse Yourself in a crystal sound bath as a fundraiser for AIMHH with Tiffany Sparrow!
**Due to recent updates regarding Covid this event has been moved online**
*Note: the 1:00 pm time slot has been combined with the 3:00 pm time slot, our apologies for any inconvenience*
You are invited to join music sound therapist, Tiffany Sparrow as we immerse ourselves in a crystal sound bath online.
SATURDAY, DECEMBER 12th
Proceeds are going to AIMHH our not for profit to support people in need of holistic care.
ON SATURDAY, DECEMBER 12th at 3:00 pm
Your investment: $25
Location: Online via Zoom
(Link will be provided upon registration)
See You There!
Tiffany Sparrow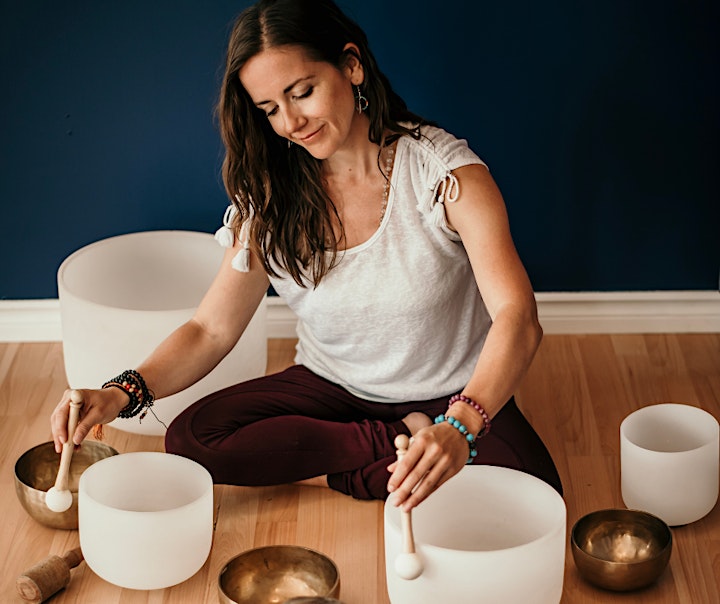 With sun-kissed tones and soulful lyrics, Tiffany Sparrow offers music not only for its entertainment value but as a way to connect and heal. Tiffany is an accomplished multi-instrumentalist, certified music therapist, sound healer, yogi and body image coach. She is passionate about accessing sound and mindful practice as a powerful tool for body confidence and mental health.
Tiffany is devoted to providing mindful music for wellness because it helped her heal herself from multiple eating disorders. Sacred sound reached into places that talk therapy and medication couldn't and Tiffany is now committed to helping others find similar deep acceptance and liberation. She has founded the Hangups to Harmony Vibing Body Love initiative, a group and individual program designed to help women and girls ditch body baggage and find the freedom of true radiance, confidence and vibrant-self love. She blends music with shamanic journeys and embodiment practices to access the grace that reminds us of who we are.
Tiffany holds a music therapy degree as well as a masters in musicology focusing on the health benefits of group chanting. She has also trained in yoga and mantra in Canada and in India for 4 years with her teachers Yogrishi Vishvketu and Sri Sakthi Amma. She has performed with many well known sacred musicians like Jai Uttal, Dave Stringer, Shimshai, David Hickey and Fantuzzi Based in Edmonton since 2012, she regularly performs original songs and carefully curated covers, and offers group chanting and soundbath meditations. The music she writes is a testament to her healing journey. You can hear her recordings online including two world-music mantra albums and two new albums of original songs.
www.tiffanysparrow.com